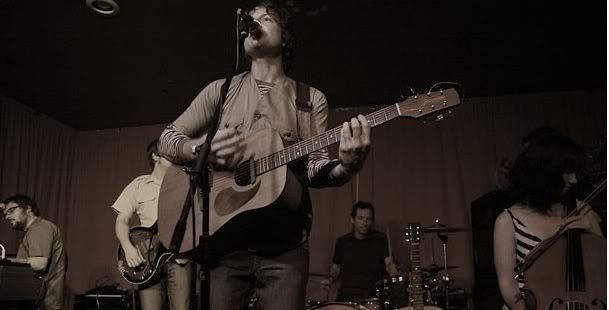 Are you a fan of Jack London novels? Do you collect British naval missile system replicas? Did you study colonoscopy at the University of New York at Stony Brook? If you answered yes to one or all of these questions, we've got the band for you. LA-based Sea Wolf is touring with Butter Team favorites Silversun Pickups right now, check here for dates. In contrast to the Silversuns' throaty SoCal fuzz and foot pedals, Sea Wolf summon Sunday mornings with flapjacks and flip flops.

Sea Wolf - You're a Wolf
Sea Wolf - Middle Distance Runner

Oh, note: Not affiliated with Wolf Eyes, Wolf Parade, We Are Wolves, AIDS Wolf, Wolfie, Wolf Colonel, Patrick Wolf, WolfMother or Guitar Wolf and they hate it when you ask. Thanks to Blogs Are For Dogs for the tip.