You want to see that real ass shaking for a couple hours straight? Afrobeat's favorite Nigerian son Femi Kuti goes beng beng beng all over the 9:30 Club tonight (tickets are still on sale). And the 12 year old cat on the alto sax is Kuti Jr, so. Enjoy a few classics from Femi, his pop Fela and Nigeria's third most popular band (not to be confused with New Zealand's fourth most popular folk parody duo) below. Make some banana pancakes on this and try to be in a bad mood (from the window you might look a bit Beetlejuice but no worries).

Femi Kuti - Beng Beng Beng
Femi Kuti - Blackman Know Yourself
Fela Kuti - Shenshema
King Sunny Ade - Ma Jaiye Oni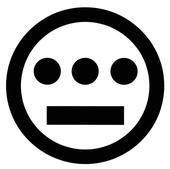 And tomorrow following an afrobrunch we recommend the good b-boys and b-girls of Buttermore grab fridgid forties and watch Cali backpack crew Souls of Mischief make it rain in Sonar's kitchen.

A few Hieroglyphics classics :

Handsome Boy Modeling School feat. Del and De La Soul - The Projects
Souls of Mischief - 93 Til Infinity
Hieroglyphics -You Never Know (Domino remix)

Buy Hiero ish.