All the watermelon, ice and cage fans in the world couldn't stop Saturday night's gig with Spank Rock, Dan Deacon, Video Hippos, The Death Set, Ponytail, Dirty Projectors and many more from being literally the sweatiest show of all time. Thanks to the folks at Wham City and Floristree for pulling this thing off.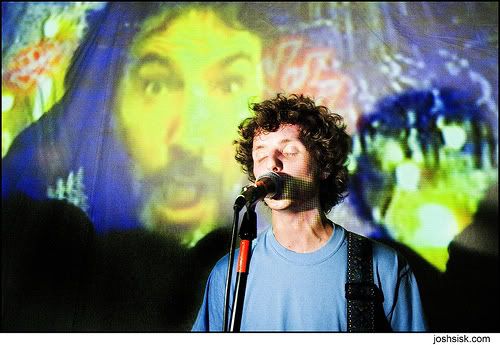 As above (Video Hippos), so below (Jason Urick from WZT Hearts takes a nap with Dan Deacon wrapped in his CGI/security blanket).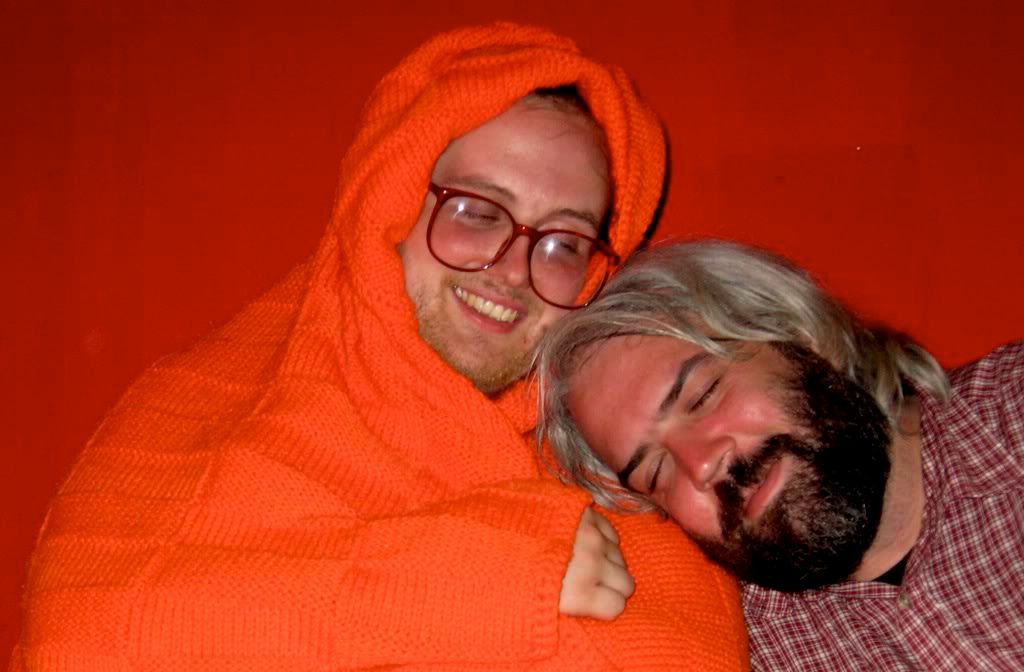 We have a couple autographed copies of Dan Deacon's Crystal Cat vinyl single - just leave us a comment with your email if you want one.















We'll pick the winners on Friday 7/27 (U.S. residents only). NOTE: We picked the winners already and they are shipshape and ginny. Thanks to everyone for entering.

Dan Deacon setlist:

1. Intro>Soundcheck
2. Crystal Cat
3. Paddeling Ghost
4. Woof Woof
5. Of The Mountains
6. Wham City

Big ups to Jeff's List of Shows for the audio. Jeff taped almost every band at Whartscape and is now feverishly spooling in an underground lair complete with lab coats, beakers, schematics et al. So check back later in the week for some Spank Rock.

Spank Rock - Live on KEXP

Dan Deacon - I Will Always Have Juice Today
Also thanks to Josh Sisk for some of the photos above, check the rest here.