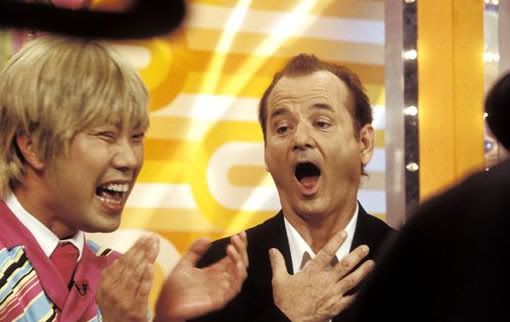 A jumbo arigato to our fans across the globe for the Pacific Rim Emmy nomination/Best Baltimore-Based Blog, but we need to talk. It's wack you guys get special "Japanese Edition Bonus Tracks" where artists cough up b-sides and other studio scraps for your ears only. We're OK with the extra Smashing Pumpkins detritus and other stuff no one cares about, but don't hold back Daft Punk.

Daft Punk - Human After All / Together / One More Time (Reprise) / Music Sounds Better With You (bonus from Alive 2007)

Award for best Japanese b-side title goes to Beck for "Crap Hands" - basically the equivalent of Muscles releasing bonus tracks for Guns Babes Remonade.

M.I.A. - Far Far (bonus from Kala)
Beck - Crap Hands (bonus from Guero)
Boards of Canada - Macquarie Ridge (bonus from The Campfire Headphase)
Doves - Far From Grace (bonus from Last Broadcast)
Interpol - Specialist (bonus from Turn On The Bright Lights)
Underworld - Loads Of Birds (bonus from Oblivion With Bells)

Any other special Pacific Rim tracks out there we missed? Let us know.