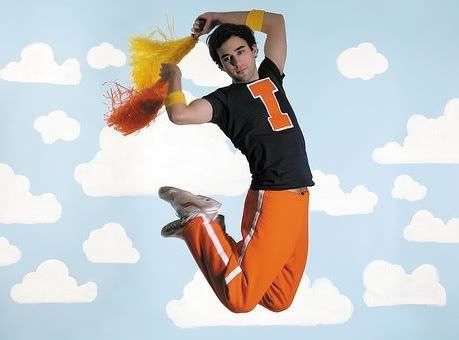 In only a few short months the familiar sounds of Christmas music will trigger your Pavlovian urge to spend, spend, spend in hopes of attaining those perfect but elusive holiday moments. It may also trigger the annual series of self-evaluation and actualization questions (am I happy at clown college?), or just your deeply cynical resistance to the commercialization of all things Christmas.

Either way, you'll need good music to get by. Last year Sufjan Stevens did us all a solid by releasing Songs For Christmas, a collection of original and classic singalong EPs he recorded every December with friends, roommates, and musical peers. Armed with a Reader's Digest Christmas Songbook (and a mug of hot cider) Sufjan & friends concocted new musical fruit cakes each year, implementing every musical instrument they found lying around the house: banjo, oboe, Casiotone, wood flute, a buzzy guitar, hand claps, sleigh bells, Hammond organ, some tree tinsel and more sleigh bells.

It's essential for holiday survival; but many of Sufjan's original compositions can also provide year-round aural catharsis for whatever ails you (think b-sides to "Casimir Pulaski Day"). One of your goats is missing? Bad day on the Edwards campaign? Just kick off your shoes, put on the earplugs and substitute "Christmas" for your own non demoninational sad lib.


Sufjan Stevens - That was the Worst Christmas Ever! (from Ding! Dong!: Songs for Christmas, Vol. III, recorded December 2003)

This is easily one of my top three Suf jams from the entire catalogue. While the first verse begins with classic pre-TV Xmas activities (shoveling snow, sledding, etc.), the existential questions that follow should be asked more than once a year: "Can you say what you want? Can you say what you want to be?"