Oh snap, 500th post. It's been a pleasure. I'll be shutting down BT to work on some other sites (including Sketchy Santas, Sketchy Bunnies and Urlesque), but please enjoy this wintry mix + my other two favorites from this year. Be sure to sign up for email updates on the right for a few mixes in 2k10.


Butter Team Winter 2k9 Mix (right click to download mp3)

Tracklist:
1. The Avalanches - Little Journey
2. Royksopp feat. Fever Ray - This Must Be It (Thin White Duke edit)
3. Discovery - Osaka Loop Line
4. Fleetwood Mac - Dreams (Mingus Rude/Avalanches edits)
5. The Outcasts - Loving You, Sometimes
6. Okkervil River - On Tour With Zykos
7. The Zombies - I Can't Make Up My Mind
8. Benji Hughes - The Mummy
9. Ruby Andrews - You Made A Believer Out of Me
10. Q-Tip - Won't Trade
11. Avalanches/Daft Punk/Cut Copy - SuperNightVisions
12. VEGA - Kyoto Gardens
13. Mark Mothersbaugh - Look At That Old Grizzly Bear
14. Sufjan Stevens - That Was The Worst Christmas Ever!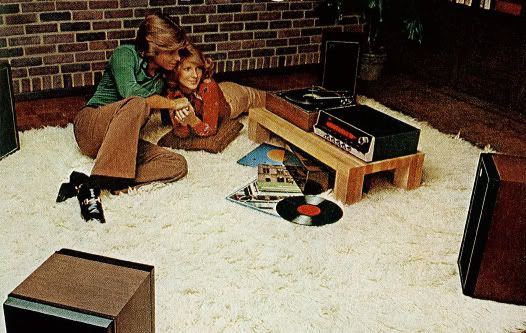 Summer Sanka Mix (Deux) - right click to download

Tracklist:
1. Electric Light Orchestra - Livin' Thing (Avalanches redux)
2. Instant Funk - Got My Mind Made Up (Avalanches redux + Spank Rock intro)
3. The Main Attraction - Everyday
4. Atlas Sound feat. Panda Bear - Walkabout
5. Beach Boys - You Still Believe in Me
6. Bullion feat. J Dilla - You Still Believe in Dee
7. Roy Ayers - Running Away
8. Kid Creole & the Coconuts - Stool Pigeon
9. Organ Morgan - Cocaine Afternoon
10. The Avalanches - Slow Walking
11. Tough Alliance - 25 Years and Runnin'
12. The Very Best - Yalira
13. Junior Byron - Dance to the Music (LCD Soundsystem redux)






Buttery Soul Mix (right click to download)

New Holidays - Maybe So, Maybe No (1969)
Smokey Robinson - If You Can Want (1968)
Ruby Andrews - You Made a Believer Out of Me (1969)
The Jarmels - A Little of Bit of Soap (1961)
The Impressions - Seven Years (1969)
The Mad Lads - No Strings Attached (1969)
Betty Padgett - Sugar Daddy (1975)
Harvey Averne - You're No Good (1968)
Jackson Sisters - I Believe in Miracles (1976)
The Johnny Otis Show - Watts Breakaway (1969)