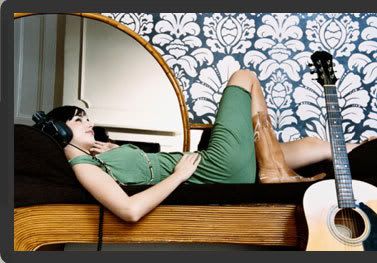 Best Foot Forward is lobbying for more music from chicks n' guitars, and that's a platform we can stand behind. Brazilian bomber Rosinha De Valencia lays filthy licks over an elevator-music Shaft of lightly orchestrated afro funk, below. And because we name-dropped them in the title, enjoy some Decemberists (even though Jenny Conlee is more of an organist).

Rosinha De Valencia - Summertime
Decemberists - O Valencia

Also - we caught The Kooks, Silversun Pickups and Sea Wolf this weekend so look for an update soon.