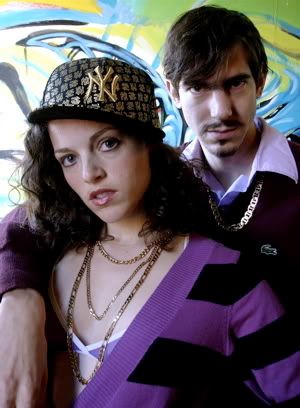 awwww yeah ya'll. We're Brooklyn somethingists Purple Crush on the guest post tip; we put together this outfit with stuff from around the house you heard? Check our remix of Kate Bush's "Running Up That Hill" which is straight killin the Deko Lounge in Hoboken right now.

In no way was our wardrobe inspired by KB's Hounds of Love album cover or this video. Respect.

Purple Crush - Running Up That Hill





P.S. Untalented middle school kids: cop this whole dance sequence for your next talent show and crush it!