Ever wonder what would happen if Cansei De Ser Sexy lead singer Lovefoxxx watched a little Discovery Channel after what, at least like nine beers?

Outstanding.

Plus photos from the Irving Plaza show last this weekend: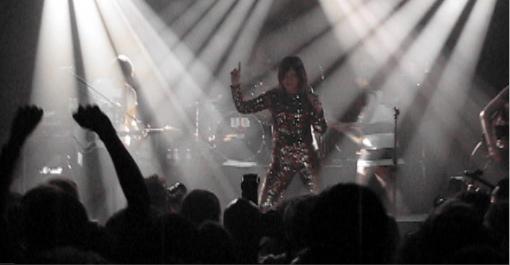 Yeah that's a full body sequined jumpsuit borrowed from the Neil Diamond Theme Park. All haters fall back.

CSS - Acho um pouco bom

For your planning purposes, grab the full map of Diamondville, the only Neil Diamond theme park officially sanctioned by Neil Diamond, here.