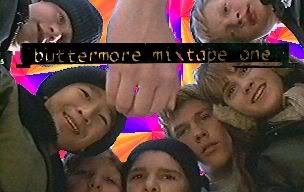 Baltimore is known for its all-inclusive bootstrap DIY indie spirit - and with the number of startup artists, labels and legit/underground venues climbing faster than the city's body count (200+ this year, watch your back Detroit), we had plenty of gems to choose from for the first part of this series.

And yes, everyone that lives here wears neon fanny packs and likes to dance in sweaty sardine cans.

1. Among Wolves - Sleep and Dream
2. OCDJ - Pls Stp Th Hstl
3. Small Sur - Big Sur
4. Thrushes - Aidan Quinn
5. Brian Adam Ant - Holy Hell
6. Shields - Boom
7. Santa Dads - You Don't Know
8. The Death Set - Impossible (Dan Deacon Remix)
9. Ecstatic Sunshine - Little Big Dipper
10. Beach House - Master of None
11. Cex - Baltimore
12. Ponytail - Lion Down
13. The Oranges Band - If These Stars Are Struck
14. Double Dagger - The Psychic
15. Basshound - Aerodynamic (Daft Punk jam cover, live)
16. Video Hippos - Kool Shades
17. Dan Deacon - Wham City
18. Jakuta and Carl - 31 And Luving It

Wha:
Among Wolves provides the perfect Grizzly Beach Boy/House harmonies to start and end your days...OCDJ makes sounds on laptop, guitar, kalimba, euphonium, bangs drums, shakes things, cites Master Blaster as a major influence...Small Sur is instantly familiar fire circle hymns...Thrushes are murky shoeglazed pop masters...Brian Adam Ant is psychedilifolk that doesn't sound like Neutral Milk Hotel...Shields drops stuttery butter for fans of Prefuse and Madlib...we'll get to some of his counterparts including Jones and Height next...Santa Dads are beatboxing ukelele costume kidz...The Death Set are brilliant noise...Ecstatic Sunshine are superbad instruminimalists...you already know and love the mazzed out Beach House...Cex changes skins regularly around experimental laptop hop...Pontytail will bite your face...The Oranges Band define their sound as "rock" so...Double Dagger will bite your leg...Basshound are a jam band that occasionally covers Daft Punk for the kids at CBGB...everybody thinks it's crazy...Video Hippos and Dan Deacon are well-known Wham City clan types and Jakuta and Carl are electronic clap clap clap clap.

Let us know who you dig.