Nothing better than getting great music in the mail. The debut album from Gothenburg, Sweden's Mojib features an array of complex pop melodies, intricate drum patterns, bittersweet piano keys, acoustic guitars and electronic synths. Yeah synths - the nasty guitar solo of our generation!

Mojib (aka Staffan Ulmert) offers original takes on "If Only" from Kings of Convenience and "Starálfur" by Sigur Rós; adding enough of his own instrumentation to create something new and tasty for your extended weekend relaxation:

Kings of Convenience - I Don't Know What...(Mojib remix)
Mojib - Break of Dawn (unmastered)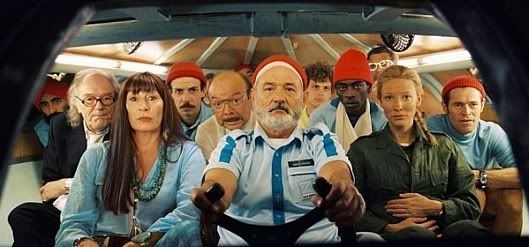 You may remember Starálfur from the final aqua-confrontation in The Life Aquatic when Zissou's team rolls deep into the ocean's black underbelly to encounter the freaky Klaxonfish that ate his homey. We teared up a bit when they didn't get eaten also.

Kings of Convenience - I Don't Know What I Can Save You From
Sigur Rós - Starálfur

Network socially with Mojib on his MySpace or pre-order Whimsical Lifestyle.

And a random promo plug, we created this quick 60 commercial for Tang, the world's leading powdered beverage (we're trying to get them on as a corporate sponsor). Pitched this along with an online campaign called The Second Tang Dynasty but, mysteriously, have yet to hear back so cross your fingers!