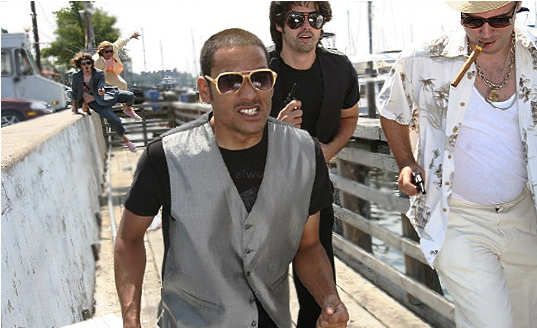 If in the previous elections you voted for Chuck Norris as a write-in candidate for Comptroller, City of Baltimore, and if Nitro was (or still is) your favorite American Gladiator, then we've got plans for you next Monday.

College Park and DC-based The Dance Party are at Sonar on 10/15 with The Hourly Radio. Expect sweat, switchblades, lipstick, fast women and catchy jams because The Dance Party take it deep at all times. Be honest with yourself - are you getting enough guitar solo?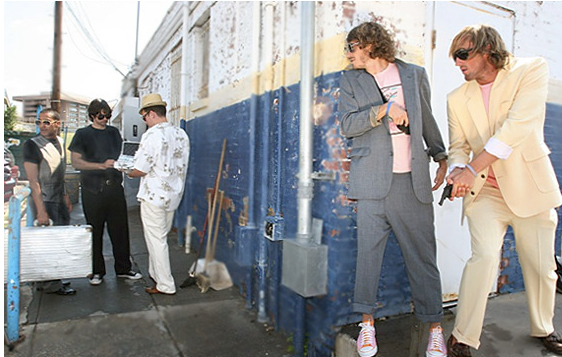 The Dance Party - Nintendo Power
The Dane Party - A-List

Check out this hott interview/Miami Vice photo shoot from our favorite DC blog Brightest Young Things (photos above from BYT and Joel Didriksen). Network with The Dance Party socially.