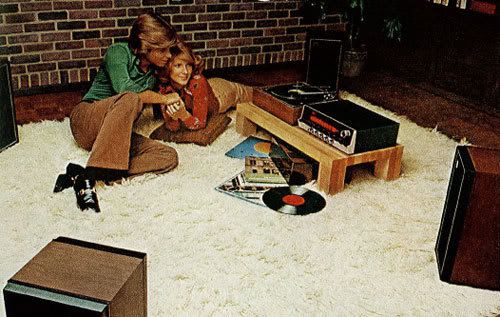 Devlin's new Bicicleta Mix features a few tastefully selected anti-bangers that have dominated this week's BT charts; most notably the closer from 60s garage pop outfit The Outcasts. Consider this a two-minute extension of The Zombies' Decca Stereo Anthology.


The Outcasts - Loving You Sometimes

According to Garage Hangover, The Outcasts paid for their own studio time to record "Loving You" in 1969, got some local airplay around their hometown of Ashland, Kentucky, scored an opening slot for Neil Diamond, and split. This song was later released four different times on four labels, most recently (and randomly) picked up by Arista for DJ Shadow and Cut Chemist's Product Placement LP. Like The Zombies, The Outcasts are still finding new fans of all kinds four decades later.

I'd also never heard T. Rex's "Cosmic Dancer," which easily stands up to any Bowie ballad and somehow fits right in between Turkish psychedelia and the RAH band (more on them, or him, later). It's mainly about werewolf barmitzvahs - boys becoming men, men becoming wolves - and dancing all the time, even when you're just a lil' fetus bro.


T. Rex - Cosmic Dancer (from Electric Warrior Remastered)




Unfortunately Devlin sampled the wrong Girls joint, but other than that this mix is top gear and still available at Fully Fitted.

P.S. That Garage Hangover site is legit - check out all the surviving Outcasts members repping in the comments section.
P.P.S. Can't believe Wes Anderson hasn't built a pointless/meaningful slo-mo around either of these songs yet.