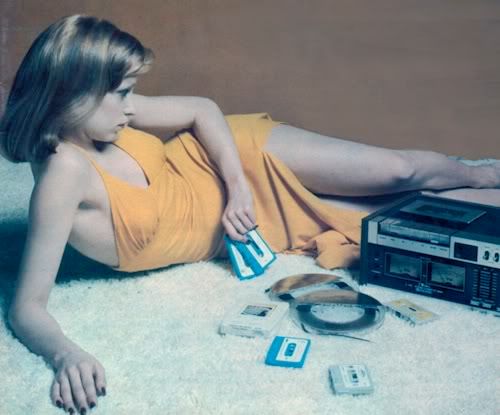 Butter Team - Weekend Beats Vol. 31 (right-click to DL mp3)

1. Al Green - I Want To Hold Your Hand - from the 40th anniversary re-release of 1969's Green Is Blues. I pop this off every Sunday morning.
2. Peter Gordon & The Love of Life Orchestra - Beginning of the Heartbreak - Among everything in their crates, LCD Soundsystem chose THIS track to kick off their disco roots-themed FabricLive mix in 2007. They also re-recorded and re-issued it on DFA earlier this year. Now that's how you let the beat build.
3. Delorean - Deli - from their Ayrton Senna EP (not the new album). kind of an odd choice given everything else on this mix is a bit more chill BPM-wise, but it kills, so.
4. Jacques Dutronc - Le Responsable - a French take on British garage/freakbeat. nobody knows about this bro but he's a pimp. here's the mp3.
5. The Outcasts - Loving You, Sometimes - According to Garage Hangover, The Outcasts paid for their own studio time to record "Loving You" in 1969, got some local airplay in Kentucky, scored an opening slot for Neil Diamond, and split. an all-time favorite.
6. Twin Sister - I Want A House (outro) - just a chill lil' outro.