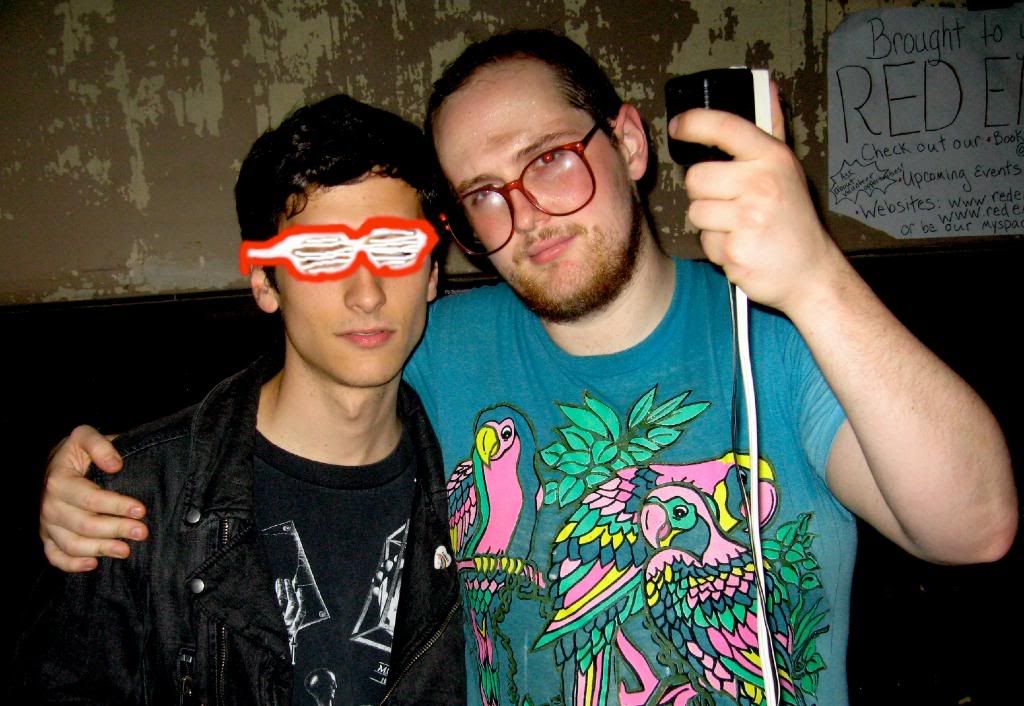 Master of the Bmore indie electro universe Dan Deacon established a temporary Castle Greenskull at St. John's Church Tuesday night with White Williams and Girl Talk.

Someone stole Dan's glasses and later gave them back. White Williams did not have glasses so we gave him some. He also had two guitarists playing along with drum machines, a laptop, an array of vocal effects and a synthesizer. Girl Talk almost made us feel bad about being in church in the dark next to sweaty tenderonis and a giant inflatable spider.

Two samples from Williams' debut Smoke which drops Nov. 6 via Tigerbeat6:
White Williams - Headlights (via Crackers United)
White Williams - New Violence

This show was all ages!