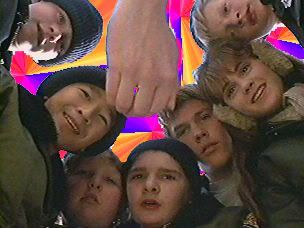 "Sarah settle down, put your helmet on, walk the streets of gold with cigarettes you hand rolled."


Margot and the Nuclear So and So's - A Children's Crusade on Acid

With an opener like this, surely you've time to hear the rest of Margot and the Nuclear So and So's new sophomore LP Animal!/Not Animal, out this week via Epic? (As the band disagreed on song selection they're releasing Epic's choice Not Animal on CD/digital, and Animal! on vinyl - both albums are pulled from older demos.) Haven't heard much of either yet, but 2K6's The Dust of Retreat was a solid hearth's edge deal closer. Check MKOTB for more samples.

Also RIYL, last year Bmore-based Eureka Birds sent in a few demos to Tyler Watkins (producer/bassist of MNSS) and received an invite to Indy to record their debut - be sure to check Pasta Prima for the deets/beats.