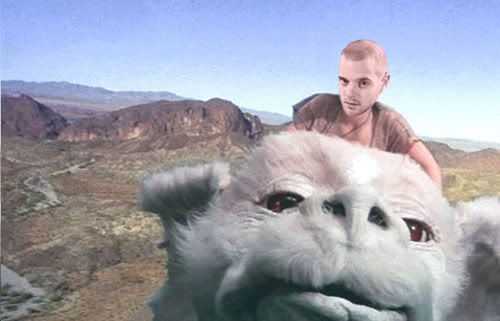 Sometimes no matter how much you try, the white horse simply can't get you through the swamp of sadness. And when it's time to go alone, only The Streets' prang-powered, hooligan house bangers can push things forward.

Recently Mike Skinner has been sharing new beats with us "electronically" via "Twitter." While this week's addition isn't exactly the Southern Oracle, it does harken back to the higher-BPM Original Pirate Material days when life was pear-shaped and we drew unicorns in math books.


The Streets - Where My Heart Has Been (new)


The Streets - Turn the Page (from Original Pirate Material, 2002)

Also - Center for Meme Control officials released a new report this morning - evidently Keyboard Cat has mutated beyond fail/fainting vids into hidden cams, political/religious memes and movies. Here's our "classic cinema" addition:




Play Him Off, Keyboard Cat (Theme)

Do you like the new Streets track? Where do you think Keyboard Cat will strike next? Have you ever met an ancient turtle who said he was allergic to youth?